Uniqlo
Working for the agency Graphite, I was the lead designer for 'Unlock Utopia' which was the digital part of the 'This Way To Utopia' multi-channel campaign for UNIQLO to launch their new London flagship store 311 Oxford Street.
I was part of the initial campaign idea stage and then responsible for the design of digital promo, the microsite design, print collateral and social content.
̌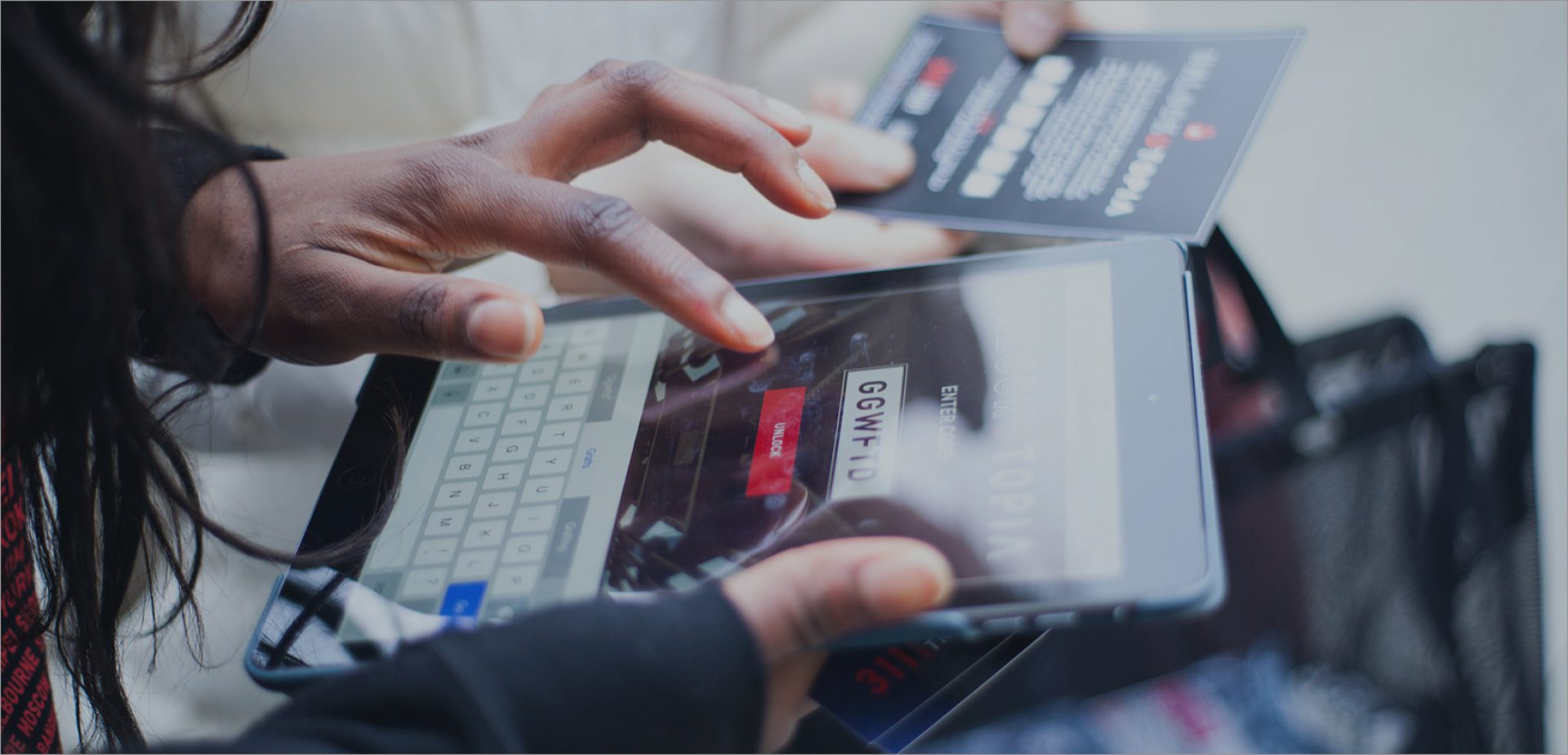 The role at Graphite was to invite customers to visit the store on the opening day, encouraging as many as possible to be there and capturing their contact details for future marketing.


58% of online registrants opted-in for future communications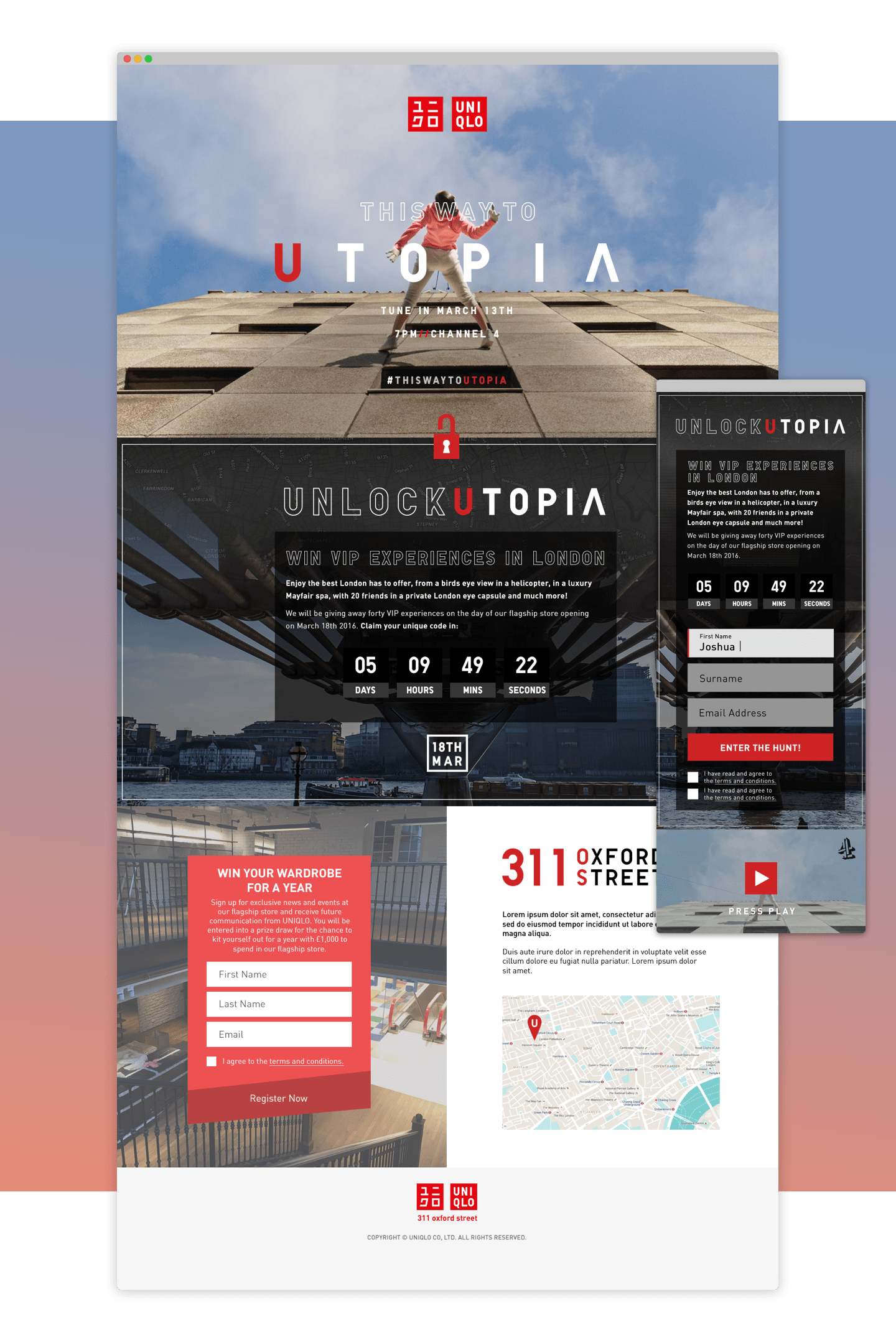 Utilising the wider campaign's artwork across the campaign pages in a way that showcased the TV advert as well as the promotional suite featuring the 6 campaign ambassadors shot by Rankin.
I branded an identity for Unlock Utopia inspired by the wider campaign creative, but with the aim of it also standing out in its own right. Mobile was a big consideration so I ensured the experience was just as rich as on larger screens.
6,000 codes requested, 2,400 of those redeemed their codes in store on launch day

We also created a social media marketing plan to promote the campaign, using the campaign photography by Rankin.


The Unlock Utopia campaign offered customers the chance to 'Win a Key To the City' by using a unique code to unlock one of 30 VIP London experiences at the opening day event.


Customers from both routes were instructed to head to the 311 store on launch day. To process their codes and check if they had won, Graphite used their proprietary promotions platform Prize Media to create an iPad-optimised 'redemption' tool, supported by an enthusiastic Unlock Utopia promotion team.
30 VIP prizes won, and lots of happy shoppers!